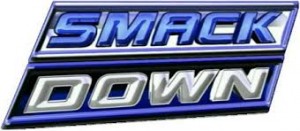 Our readers may have missed a recent smackdown of Tony Ortega by Dani Lemberger, the head of Dror Center, a Scientology organization that broke away from the church in 2012. We did.
But it is an important event in the independent field, for it illustrates a paradigm shift in the movement. Namely, the separation of pro-LRH, pro-Scientologists from the haters and black propagandists who had, by stealth and sophisticated counter-intelligence techniques[1], hoodwinked a number of prominent independent Scientologists into believing that nothing but the destruction of Scientology could rid the world of the abusive policies and practices of the church under the one-man leadership of David Miscavige.
Click here for a ringside seat of the extravaganza, and enjoy.
In summary, Ortega lambasted CNN and religious scholar and TV personality, Reza Aslan, for filming a positive documentary on the practice of Scientology outside the church. Among other prominent persons in the independent field, Aslan and his film crew visited the Dror Center in Haifa, Israel.
Ortega railed against CNN and Aslan for daring to show the benefits of Scientology, which laid bare his religious bigotry and his true message of hatred, intolerance and exclusion.
Lemberger took exception. He wrote an eloquent comment on Ortega's blog, and then elaborated his position in an interview that was posted on the Association of Free Scientologists Israel (AFSI) website. We encourage everyone to read both pieces in the link above.
Among other things, Lemberger nails Ortega for:
●his "refusal to differentiate between the Church and the subject of Scientology," pointing out the definition of insanity is the inability to recognize differences in things, which leads to an absurd fear of apples, for example, based on one apple that, many years ago, had a worm in it;
●his refusal to experience Scientology processing or to even visit the Dror Center during Ortega's occasional trips to Israel, as requested by Lemberger; and,
●his positioning as an authority and journalist writing on the subject of Scientology when, in fact, he has a strong hatred and scorn of Hubbard and the philosophy he founded.
Ortega is a religious hate monger, his blog a cesspool of hatred, intolerance and exclusion. "No," he protested to us several years ago when we called bullshit to his face; he was just reporting on corruption and inhumane treatment. His writings betray his contention.
We have no objection to Ortega, or anyone, commenting fairly on abuses and corruption done in the name of Scientology, but Ortega goes well beyond fair and balanced reporting by insulting and offending an entire class of persons who practice Scientology and proclaim its workability and benefits.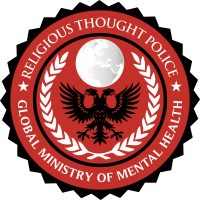 Fine, if he doesn't want to practice the religion. But why does he have a problem with others who do? Who appointed him the Religious Thought Police?
Ortega is a Black Propagandist. Was then. Is now. Will forever be.
We applaud Dani Lemberger for his courageous stand and his continued commitment to forwarding the aims and true message of Scientology.
____________________
END NOTE:
[1] See: Disinformation Part 1: How Trolls Control an Internet Forum