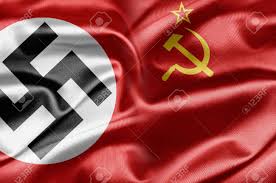 On November 23, 2015, a Moscow court ordered the dissolution of that city's Church of Scientology on the grounds that it did not qualify as a religious organization due to a US trademark of the word Scientology. For a typical news story, Scientology Banned in Russia.
A number of people sent us links to stories like this and asked us to comment on them. They were particularly interested in the ramifications of the ruling on Scientology worldwide. Some also wondered whether the trademark angle was a potential threat to the religiosity of Scientology in America.
Here is our take on the court ruling, from which we have only seen isolated quotes and summaries, by the way; we have not seen the full decision.
Backdrop: Religious Bigotry
Russian culture and government do not favor the free expression of religion. In perfect doublespeak, Russian law declares all religions equal and prohibits government interference in religion. The same law, however, acknowledges specific traditional, long-established religions, e.g., Christianity and Judaism, and gives a special shout-out to the Russion Orthodox Church for its role in the history and development of the country's spirituality and culture.
Additionally, religious entities must register with and be approved by the government.
In practice, religious minorities are barely tolerated and applications for religious status are often treated arbitrarily. Support for the right bureaucrat can make the difference between acceptance and denial. So, too, can a dissolution process be influenced. Given Scientology's unpopular, minority status and its American origin – Russian culture remains largely anti-all things American – and these sentiments have been inflamed by recent global events – the prosecution is inherently suspect as an act of persecution.
Some examples of Russian religious intolerance against minority Western religions:
●In 2007, a St. Petersburg Court ordered that city's Scientology center to close because it had refused to allow government officials to sit in on confidential "auditing" sessions and did not hand over confidential documents from those sessions when requested. (The center continued to operate despite the order, and the government did not force the closure, but imagine a US agency requesting to sit in on auditing sessions!)
●In 2004, after a 6-year trial, Jehovah's Witnesses activities were banned in Moscow.
●in 1999, Russia refused to register the Society of Jesus, one of the Catholic Church's most prestigious orders of priests.
Of course, for 70 years following WWI, the official state religion in Russia was atheism. The cultural and governmental context of the court action, therefore, is hostile to the core concepts of the religion of Scientology, i.e., that a person is a spirit, not the body, and the goal of Scientology is the full restoration of one's spiritual awareness and self-determinism. Freaky stuff to many atheists.
Hat Hung on the Moscow Court's Hatrack: US Trademark of "Scientology"
Given this context, the court's findings are almost beside the point; someone with some political clout who wants to be done with Scientology in Moscow is all it takes.
But every dissolution order can be challenged in the Russian appellate courts and the European Court of Human Rights, so take a sniff of the prosecution's case to see if it passes the smell test.
Remember that religious entities must be registered in Russia. A 1997 law creates three categories of religious "communities": (1) religious groups; (2) local religious organizations; and (3) centralized religious organizations, with different levels of legal status and privileges.
The Moscow Scientology church was an approved local branch. The government argued that the term "Scientology" is a US trademark registered in the name of Religious Technology Center (RTC). And therefore, the prosecutor boldly asserted and plausibly maintained – we presume, based on the outcome – the Scientology religion is being spread in Russia not by a registered and approved religious organization, but by a commercial enterprise.
By American and international human rights standards, that argument reeks of Russian Bear doodoo. For one thing, a trademark does not equal commercial enterprise.
Look around.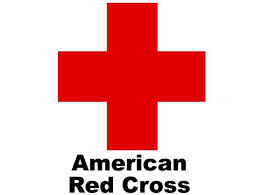 See a Red Cross? Both the name and the logo are trademarks held by the iconic charitable organization. Churches can also obtain US trademarks. "Seventh-Day Adventist," for example, is a trademarked name.
While trademarks are often associated with commercial enterprises, the legal purpose of trademark law is to enable an entity to prove the distinctiveness of its name so that it cannot be used by any other organization in a situation where there would be a "likelihood of confusion."
It is also quite a stretch to claim that the non-registered RTC is spreading the religion of Scientology in Moscow, as the ruling entails, by virtue of its ownership of the trademark.
But this is what can happen in a religiously intolerant, corrupt bureaucratic environment.
Ramifications of Ruling
The Moscow court's finding has no legal precedential value outside Russia, particularly in the United States. The ruling may not even survive an appeal in the Russian courts. It shouldn't.
But there's a saying in the legal profession, "Bad facts, make bad law." A lot of angry sentiment exists against Scientology, and it continues to build. Some of it is due to religious prejudice and intolerance, but much of it is caused by failures of good technical results and the arrogant, abusive policies and practices of the Miscavige administration, such as, front and center, the oppressive policy of disconnection.
The church can remedy this. David Miscavige can show true leadership by following the example of LRH who, when faced with adverse governmental actions by the United Kingdom in the late 1960s, commissioned broad public surveys to determine what about Scientology, if anything, people disliked. The results revealed a disdain for the policies of disconnection, Fair Game and security checks. So LRH cancelled them, and relations with the UK improved. New Zealand, for example, called off an investigation into Scientology in response to a personal letter from Hubbard notifying it of the reform measures undertaken.
We have written about this before on this and our sister-site, SaveScientology.com. See, for example, our article entitled David Miscavige's Day of Reckoning, in which we link to LRH's 1968 announcement to Scientologists of the Reform Code of Scientology.
In our most recent article posted on this website, we quoted L. Ron Hubbard:
"[W]hen an organization gets into the fantastic levels of being above reproach, or when an individual sets himself up as so infinitely superior to his fellow man that he cannot be touched, chaos no matter at what distant date is bound to ensue. Do you see that?"[1]
We see some of that chaos in the Moscow court ruling.
Rather than throw millions more at Russian and European Human Rights lawyers to claim persecution, we urge the church to take a new approach.
________________________
END NOTE:
[1] The Anatomy of the Spirit of Man Congress tape lecture #15, What Scientology Is Doing – Organizations, The Control & Division of Man, given on 6 June '55.