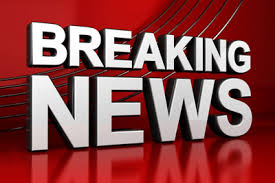 On November 12, 2015, an application for trademark for the name First Independent Church of Scientology was filed in the United States Patent and Trademark Office.
On or about the same date, the name was reserved by the California Secretary of State for use within sixty (60) days as a nonprofit religious corporation, and when the 60-day period expired, the name was reserved for a second 60-day period.
Both filings were initiated by former church member, long-time Scientologist, Jim Fonda.
In our article posted on October 25, 2015, entitled Breaking the Monopoly, we indicated that Religious Liberty League was involved in activities to break the church's – or, more accurately, David Miscavige's – monopoly over Scientology. The initial step in our program is to break the church's trademark for the word Scientology.
We consider it a fundamental right that all persons who desire to practice the religion of Scientology are free to do so – and call it Scientology! A fundamental right is inalienable. It is not granted to one by the state or by an institution or by any mortal person. And therefore, it cannot be abridged by any agency less than God.
That Miscavige thinks he can, by arbitrary dictate and onerous conditions, control who can and who cannot practice the religion of Scientology, demonstrates a tyrannical disregard for basic human rights. Miscavige might very well expect the courts to uphold what the government itself is prohibited from doing under the First Amendment to the U.S. Constitution. If so, we are prepared to prove him wrong.
Obviously, we will not publicly reveal the complete plans and strategies. We will report, however, that we expect the articles of incorporation for the First Independent Church of Scientology (FICS) to be filed in February 2016. A period of establishment will follow, including surveys, recruitment, and so on. FICS intends to reach out to the field, grant a general amnesty, restore certification, and license groups and field auditors, thereby giving them religious cloaking and legal protection for their activities, which have lately come under threat through cease and desist letters sent to field practitioners by church attorneys.
Imagine if everyone delivering standard technology outside the church were free to do so without inhibition or fear of legal consequences.
Moreover, FICS is intended to become a central organization, and a foothold, for the technology of Scientology and the Bridge[1] as developed by LRH – not the altered, unpopular Miscavige version – in order to ensure that it is available for this and future generations. It will be administered with a lightness of organization, and be inclusive and tolerant, rather than status-oriented and controlling. The new church will adopt the 1968 Reform Code of Scientology, and thereby recognize the distinction between fair criticism and religious persecution, accepting and internally handling the former, and stomping on the latter. FICS will have no fair game policy and no security checks (except as part of an auditing program in which priest-penitent privileges attach). And it will forever abolish the disconnection policy! The liberal concepts expressed by LRH in the lecture, Attitude & Conduct of Scientology[2], will be applied in full.
Exchange
FICS is willing to negotiate with the church fair compensation for the use of other trademarks and copyrighted (pre-Miscavige-altered) materials necessary to deliver standard Scientology services and, if an impasse is reached, to submit the issue to independent mediation. If given no reasonable offer or means of mediation, and left with no viable alternative, however, Religious Liberty League will assist FICS to lawfully break those proprietary rights as well.
Reconciliation
FICS is willing to enter into negotiations for reconciliation with the church, now or in the future. The proposed guidelines for reconciliation are as follows:
●That corporate checks and balances of the governing corporations, Church of Spiritual Technology (CST) and Church of Scientology International (CSI) be instituted fully, in accordance with bylaws written and/or approved by LRH.
●That each trustee and general director read their respective LRH-approved corporate bylaws; read the California Nonprofit Religious Corporation Code, with particular emphasis on sections 9210(a) & (b) that require: "[t]he activities and affairs of a corporation…be conducted and all corporate powers shall be exercised by or under the direction of the board."
●That each board of trustees of CST and CSI be provided funds to retain separate legal counsel to advise them on the legal duties with respect to each corporation and in relation to each other.
●That CST boards independently investigate and decide whether to exercise the options granted to CST by LRH in his estate documents, using the guidelines therein, to purchase from RTC, for a mere $100 each, the trademarks and trade secrets of Scientology.
●That CST and/or CSI cause an internal investigation overseen by a reputable, trusted outside agency or law firm into the charges leveled against David Miscavige, including but not limited to the following:
a) alteration of LRH materials; b) alteration of the Bridge; c) gross additives to training requirements and the virtual elimination of new auditors being made; d) arbitraries introduced into the eligibility requirements for the Upper Levels, e.g., frequent and unnecessary – and therefore, harmful – security checks for parishioners auditing on solo NOTs;[3] e) an ARCXen field [4]; f) technical failures; g) refusal to investigate charges of corruption, abuse and inhumane treatment, and instead attacking the accusers, destroying the credibility of the church and lowering its ethics presence in the media dramatically, which allowed the religious hate mongerers and black propagandists to take over and control the narrative on Scientology; h) subverting the ethics and justice codes of Scientology and ushering in an era of oppressive, arbitrary rule and a resultant declining membership base; i) false reports to LRH while he was alive, resulting in the destruction of a viable mission network, and the introduction of the oppressive, publicly-loathed policy of disconnection; and j) creating external influences to Scientology organizations in the form of donation entities, such as the IAS and building funds, which act in direct competition with Scientology organizations for parishioner donations.
●That David Miscavige resign or be removed from post pending the investigation.
●That the findings of the internal investigation be broadly published along with recommendations for measures to be taken to prevent their recurrence.
●If these steps are taken to the satisfaction of FICS, then it will enter into an agreement of reconciliation, which will include, among other things, the requirement that CST and CSI expand their boards of trustees and directors, as permitted in the original bylaws approved by LRH, from three (3) members on each board to seven (7) members. And that FICS be given the power in perpetuity to fill three seats on each board, and that the six members on each board agree upon the seventh member.
This proposal should be viewed as an expression of yet another good faith attempt by Scientologists to discharge their duty to Keep Scientology Working. Too many Scientologists have been disenfranchised and disconnected from their church as a result of the non-application and alteration of Scientology scripture by David Miscavige, as alleged above, which they refused, and still refuse, to support, And now, in order to freely practice their chosen religion, and to further the aims of Scientology, they are forced to form a new church, the name of which will be:
The First Independent Church of Scientology.
____________________
END NOTES:
[1] The "Bridge" is a chart that lists the various training and auditing levels of Scientology.
[2] 4th London ACC, 3 November 1955.
[3] Solo NOTS is a particular Scientology auditing action.
[4] ARCXen is a Scientology acronym for a break in Affinity, Reality, and Communication, a term which means a person is upset.